Cozy Luxury from Scotland: Unveiling the Eribe Corry Range Deep V Neck Sweater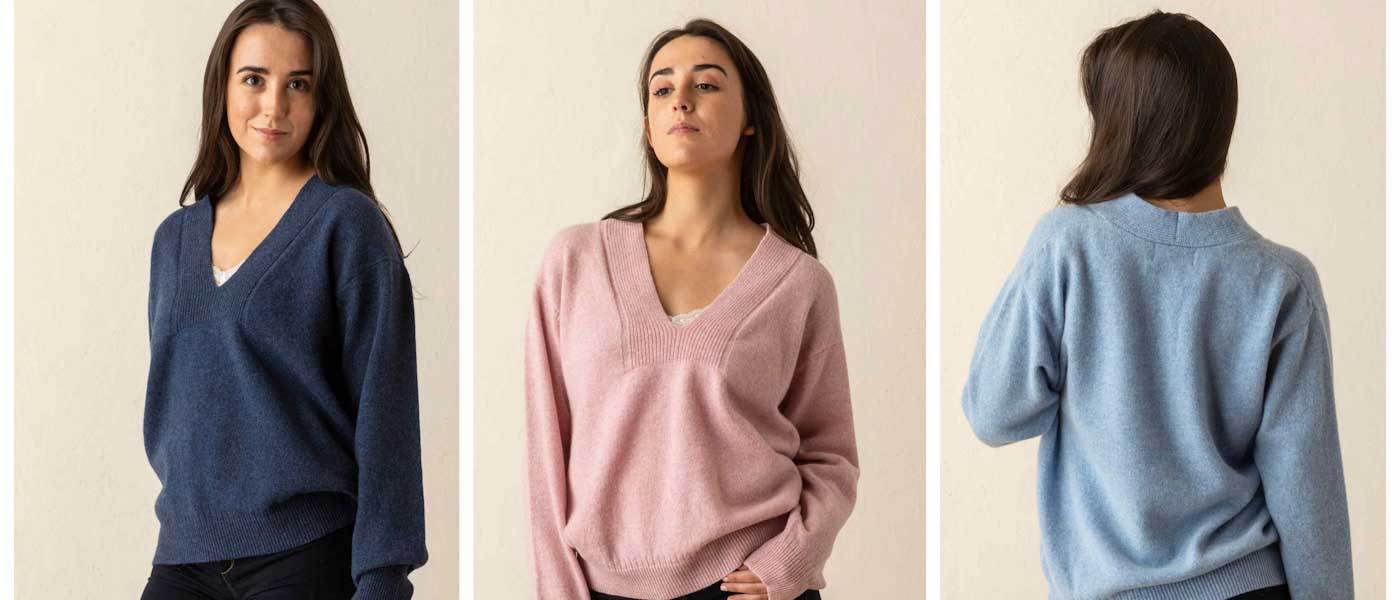 Hallo all wool enthusiasts and fellow Eribe sweater lovers! I'm so thrilled to introduce you to the latest new sweater that's been keeping me dreaming about sweater weather. This beauty will definitely keep you stylish and snug as transition into the colder season starts. It's the brand new Deep V Neck Sweater from the Eribe Corry range, proudly crafted in the heart of Scotland using 100% Merino Lambswool.
If you're like me and cherish the blend of comfort, style, and quality in your clothing, you're in for a treat. Let me take you on a journey through this cozy piece of luxury that can be making your autumn and winter days so much better.
Scotland's Finest Craftsmanship
First things first, let's talk about the origin of this beauty. The Deep V Neck Sweater by Eribe is a testament to Scotland's centuries-old tradition of wool craftsmanship. When you slip into this sweater, you're wrapping yourself in the rich heritage and expertise of Scottish artisans who have mastered their craft over generations.
100% Merino Lambswool Magic
Now, let's dive into what truly makes this sweater exceptional: the fabric. It's made from 100% Merino Lambswool, and let me tell you, it's like wearing a warm, gentle hug. Merino Lambswool is renowned for its incredible softness, breathability, and warmth. This luxurious material ensures that you stay cozy without feeling weighed down.
The Timeless (love this expression :-)) Deep V Neck Design and relaxed fit
One of my favorite features of this sweater is its classic deep V neckline and firm ribbing details. It adds a touch of sophistication to any outfit. Whether you will be pairing it with jeans for a casual day out or layering it over a crisp shirt for a more dressed-up look, this sweater adapts effortlessly to your style needs.
Colors to Suit Your Mood
The Corry Range offers a range of beautiful colors to match your mood and personality and for this sweater I have selected 3 classic colours - Pink Haze, Glacier and Rhapsody. I possibly will have the Pink Haze for myself, which is not a colour I would normally go for, but is is just sooo beautiful!
Sizing for Everyone
The best part? This sweater caters for those who would like comfort and style in one garment as it is styled for relaxed and slightly oversized fit. Finding your perfect fit is a breeze with the size guide in product listings.
The Eribe Corry Range Deep V Neck Sweater is more than just a piece of clothing; it's a piece of Scottish history and a symbol of timeless style and quality. Every time I look at it, I'm reminded of the craftsmanship and care that went into creating it. So, if you're on the lookout for a versatile, warm, and stylish addition to your wardrobe, look no further. Embrace the luxury of Merino Lambswool and the charm of Scottish craftsmanship with this fantastic sweater. Trust me; you won't regret it!